FileZoomer now supports Amazon S3 Versioning, which keeps track of all versions of files in a bucket, and allows you to display and retrieve older versions of updated files. There are two important things to know about this S3 feature:
Versioning is set for the whole bucket.
Once set you can't turn Versioning back off for that bucket and its files. Versioning can, however, be suspended.
Versioning is incompatible with the Object Life Cycle feature (automatic deletion or migration to Glacier).
So plan ahead before enabling Versioning for a bucket.
To turn on Versioning navigate to the bucket and use "File…Bucket Versioning"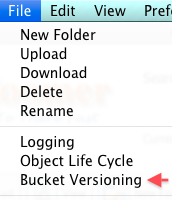 Check "Enable Versioning" and click OK.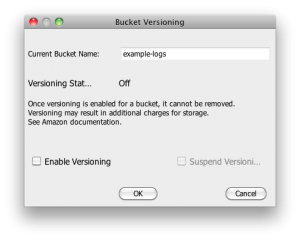 To access earlier versions of a particular file, right-click the file and "Show Versions"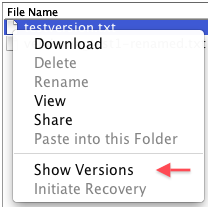 The version list will initially display the current version at the top, along with all previous versions. Right-click to Download or Delete a version of the file.